Zen Knotweed Ltd are an experienced, independent local company, specialising in Japanese Knotweed control and remediation in Cardiff and South Wales. We are a TrustMark registered business and full members of the PCA.
We pride ourselves in providing an individually tailored, hands-on, personal service to all of our customers and rapid response to customer enquiries.
From our offices in Cardiff Bay, we cover all of Cardiff, Newport, Vale of Glamorgan, Bridgend, Swansea, Rhondda Cynon Taff, Merthyr Tydfil, Blaenau Gwent, Torfaen, Caerphilly, Brecon, Haye-on-Wye, Forest of Dean and Monmouthshire, providing Japanese Knotweed services across South Wales, in the city, on the coast or in the Valleys. We also cover the Bristol area.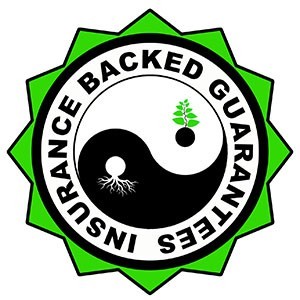 Peace of Mind, As Easy As IBG
Insurance Backed Guarantees are included as standard on all our 5 year Management Plans
We are PCA trained and affiliated Surveyors and Technicians in Japanese Knotweed remediation and are fully qualified and insured. All of our Management Plans now come with fully transferable, 10 year Insurance Backed Guarantees included as standard, for complete, affordable peace of mind for years to come.
We work extensively with home-buyers, estate agents and mortgage providers to provide practical Japanese Knotweed solutions and facilitate the trouble free sale of affected properties.

We are full members of the Property Care Association and adhere to the PCA Code of Conduct. We are always friendly, professional and understanding.
Our advice is always free and we always give free estimates.

We offer a comprehensive range of services for the control, treatment and management of Japanese Knotweed and other non-native invasive plant species.

These include Himalayan Balsam, Giant Hogweed, Bamboo and Russian Vine.

We provide professional Site Surveys, Management Plans, Spot Treatments and much more.

We also offer Garden Maintenance and Garden Design services.
Zen Knotweed Ltd are also committed to being as environmentally friendly as possible.
As part of our commitment to a better environment, we only use herbicides that are authorised as safe to animals and aquatic life and always adopt methods and best working practices to minimise disruption to the environment.
Please explore the website and our blog, which is full of useful information about Japanese Knotweed and other invasive plants.
You can also follow us on Facebook @zenknotweed, Twitter @zenknotweed, YouTube @zenknotweed and Instagram @zenknotweeduk.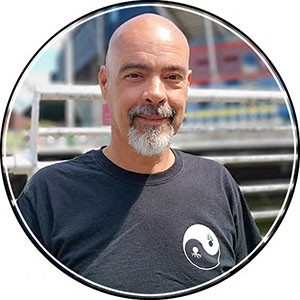 Tony Chamberlain CSJK
Director of Zen Knotweed Ltd
If you have any questions about Japanese Knotweed or invasive plants, please call Tony Chamberlain on 02922 210648 or 07968 026733 and he will be happy to discuss your needs.